Pass The Real Estate Licensing Exam - Real Estate Exam Prep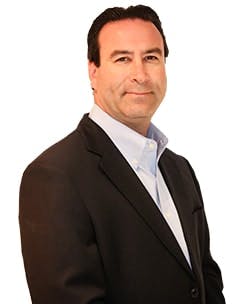 Elliot Gold, President and CEO of Real Estate Exam Prep LLC, is a seasoned real estate attorney and expert, Licensed Real Estate Broker, test writer, Licensed Real Estate Instructor and possesses an MBA degree. He created RealEstatePracticeTest.com's online real estate tests to provide challenging real estate exam questions to help you pass your real estate examination. Our online real estate tests have detailed answer explanations not available anywhere else, explaining both the correct and wrong answers as part our trademarked Exhaustive Learning Technique to solidify your understanding of the real estate issue and make it second nature.
Aside from studying your reference materials, the key to passing the real estate licensing exam is to take as many real estate practice exams as you can, such as the real estate exam questions available on RealEstatePracticeTest.com. Our real estate exam questions are updated for 2023 and include questions similar to one that will be on your real estate exam, so be careful with the outdated material on other sites. Our state-specific real estate practice exams, where available, are comprised of the same number of questions that you will find on the actual real estate test and have separate state-specific and national tests where applicable. Our 5 National tests each contain 100 questions that apply in all jurisdictions. All of our real estate exam prep questions contain original questions, so you have the chance to experience new questions not available before online or anywhere! Good luck studying, and rest assured we are here every step of the way to answer all of your questions!